Tomb Raider: The Angel Of Darkness Trilogy

Book 1: The Angel of Darkness
Wanted for murder!

Lara Croft is on the run. Her one-time mentor, Werner Von Croy, has been brutally killed and she's the number-one suspect. Even worse, she isn't even sure the police are chasing the wrong person.
Two years after her near-death and rebirth in the Egyptian desert, Lara must rediscover her strength and use all her wits to uncover the truth behind Werner's final, mysterious client. Her journey will take her from the catacombs of Paris to the snow-bound city of Prague and uncover a secret war that has been raging across Europe for over five hundred years. Biblical legends and demonic influences combine forces against her, and an enigmatic stalker only adds to the mysteries she must unravel. But with Werner's blood literally on her hands, and the authorities in hot pursuit, can Lara survive long enough to master her own inner doubts and reconnect with the Tomb Raider she once was?
Based on the game by Core Design, this is my personal celebration of Lara Croft's darkest, and most infamous, adventure.
Immeasureable thanks are due to Kelvin Scolo from @universocroft for the Portuguese translation, and Lara Titova for the Russian translation. If you are interested in translating the novel into another language not listed here, then please be my guest!

Copyright © 2012 J. R. Milward
3rd Edition
"
Mention of the novelisation of AOD by Jenny Milward is appropriate here too. It is something I would have loved to have done myself back in the day and Jenny has pulled off a superb job. Get it. Read it. Enjoy it. Demand it gets published. Get loud, now!
What she has achieved sings loud of an impressive and gifted wordsmith... This is a striking piece of work not just for the sheer scope of what she took on – and accomplished - but because the writing does justice to the scale and ambition of the AOD story. She writes with style and command [sic]."
–
Murti Schofield
, original writer of Tomb Raider: The Angel of Darkness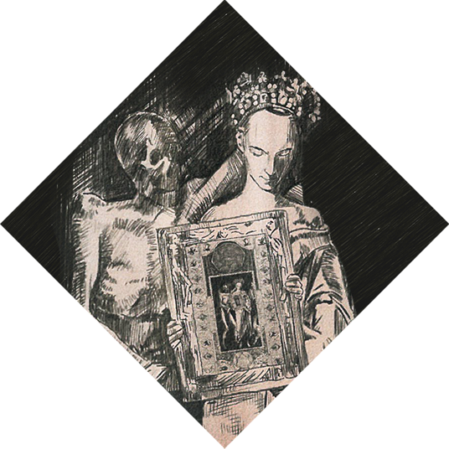 Book 2: Path of the Black Alchemist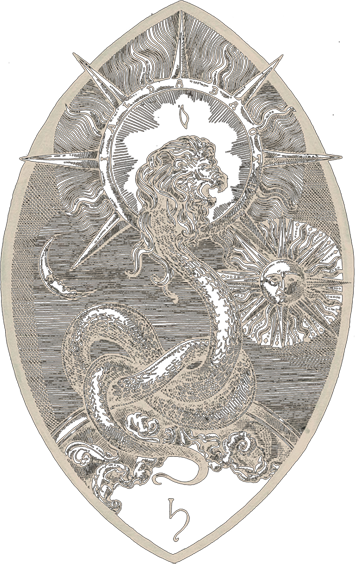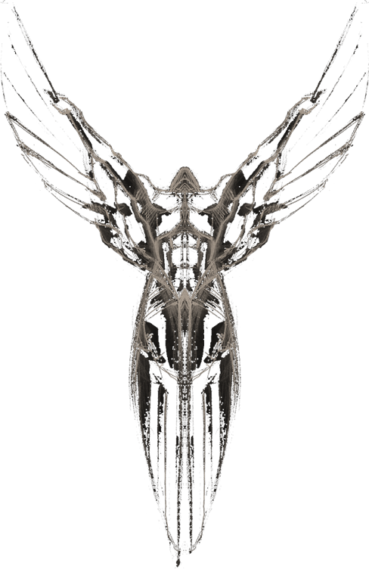 "
"I think you did a great job with the novel, especially the dialogue. Many writers just copy/paste the dialogue from the game - and write a long novel on how amazingly handsome Kurtis is - so it was nice to see that you added some interesting things. And I have to say I loved what you did with Kurtis (okay I've always loved him, but that's not the point), because I'm honestly not a big fan of how most people depict him or his relationship with Lara. Like how he overpowers Lara and how impressed she is that he's the only man who challenges her and actually wins that was exactly how I imagined it being like. I loved it. I've always wanted to do a novelisation of AoD, but I'm not a good writer (and I'm better at expressing my thought through images), so it's nice to see that there are fans that still care about this game."
"
This expertly crafted novel not only does the Angel of Darkness justice as originally intended by its designers, it also allows the reader to share in the adventure from an exclusive perspective: Lara's own. Game novelizations are by no means easy, as what may be fun doing by yourself in a game might not be so exciting to read about. Luckily, Jenni Milward keeps the action moving at a cracking pace, and we'll get to learn that there is a lot more to Lara Croft than the attractive, gung-ho exterior. Lara's characterization is spot on, and although the main thrust of the novel is obviously mystery and suspense there are plenty of funny and reflective moments, too - due to Lara's unique take on things. The only drawback is that the story has to end!"
–
Dr. Clemens Brechtelsbauer
"
J
enni Milward is an incredibly gifted writer who manages to capture Lara's voice in ways I've never seen in print media before. The attitude, dark sense of humor, and sense of determination we've all come to love about Lara shines through in Milward's gifted hands. I've always pondered what could have been with regards to Angel of Darkness, and this novelization delivers, even offering an explanation for the ever-mysterious Luther Rouzic, who was present in the AOD game's guide, but never seen or heard from again. Kurtis also gets his long-deserved backstory, and I can only hope we get to see more of it in the inevitable sequel from Jenni. But no pressure, of course!"
"
Well so far I've only read your novelization of AoD, but I plan to get to your other stories when I can. But I can be perfectly honest when I say I enjoyed the novel better than the game itself. It's not every day I get to read an entire game in first person, and not only that, I thoroughly enjoyed the extra bits of the story, like Lara's inner voice: Maggie. I found quite a bit of entertainment with her and Lara debating. And I liked the idea of Kurtis' Chirugai actually being somewhat alive. And last and not least, you got Lara's personality spot on in my opinion! You made her just as I always picture her. Anyway, took me a few days to read, but that's typical of a novel that I'm into. I do look forward to seeing a sequel some day, though no rush. Atm I find no flaws or the need to criticize with your book but it's been a while since I read it as well, and if I were to read it again there's a small possibility I could, once my memory is refreshed. But atm, 5/5."